Reality TV star and actor, Tobi Bakre, and his wife, Anu, have welcomed their second child together!
The elated dad took to his Instagram page to share this wonderful news with his millions of fans and followers on the platform.
Sharing a photo of himself, his son, and the newborn, Tobi expressed gratitude to his wife for enduring the nine-month journey and making him a girl-dad.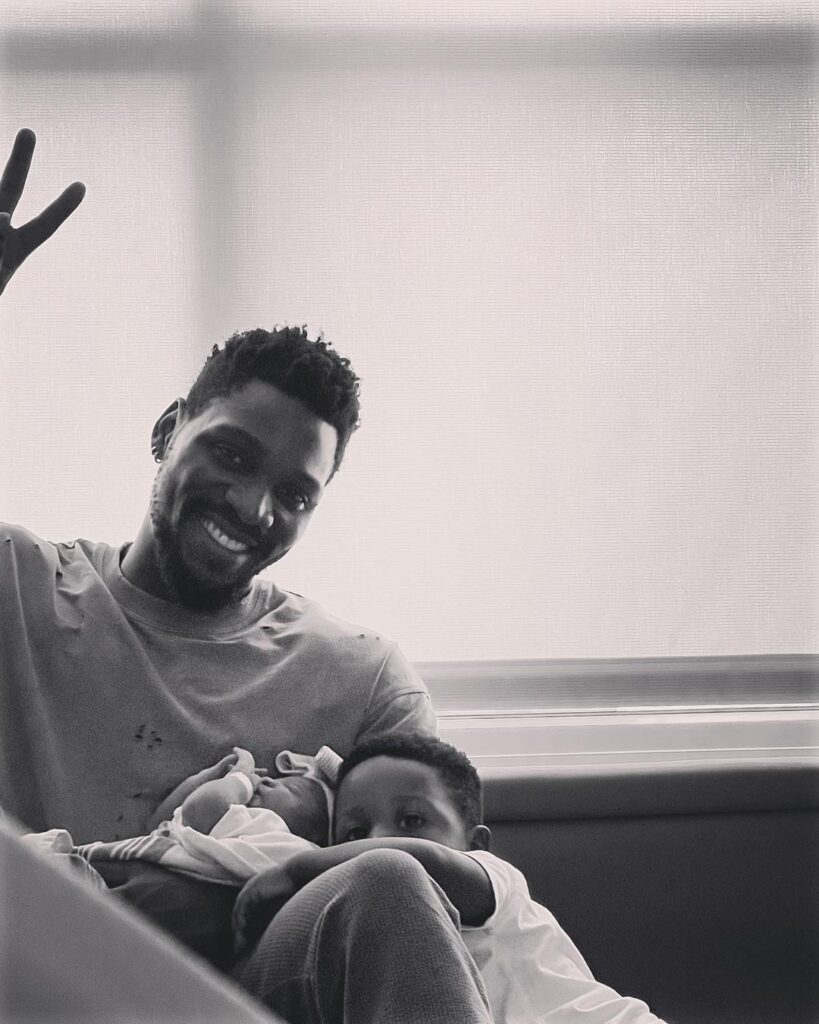 He also extended his thanks to their friends and family who were part of this journey, acknowledging that it wasn't an easy one. In a lighthearted remark, he added that he might be the one to carry their next child."
He captioned the post,
"Kamila A. Bakre

Thank God for His miracles. You are a miracle. What a feeling!
Girl dad! Feels like a totally different life mission and such a huge blessing.

Babuuuuuu @anu.bakre you do this one. Thanks for being strong and pushing through the 360 of the past 9 months.
What a ride. Love you to end of the world and back.

Hardly ever a time where my words fail me. No matter the English! I can't properly articulate how I feel. It's plennyyyy 😍🥰

Thanks to friends and Fam who have been a part of this journey. Indeed ko easy. But Nunu no worry. Na me go carry the next baby 😂

Wait o! I'm father to two kids! Mad O I Abdulmalik our watch starts now o🤺"
See his post below,