"Fear girls" – Reactions as lady uses red pen to manipulate pregnancy test kit to read positive
She was seen using manipulating the device to give off the impression that she had fallen pregnant for her man.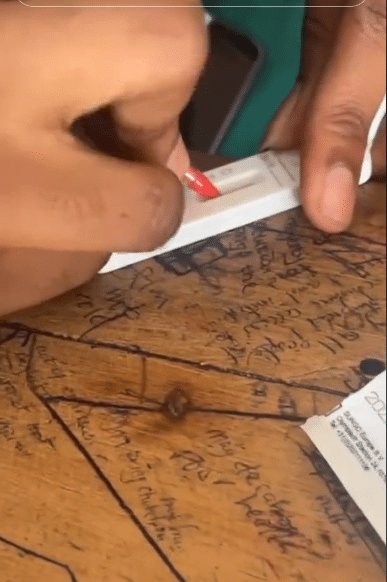 Although she didn't reveal the reason why she decided to trap her man with a false pregnancy results, netizens have found the whole affair quite humorous and shocking.
Someone was heard saying that people should fear women because of their tricks.
Check out some reactions gathered …
OBAAPA TRINIT said: "have done this before 😂😂😂, chale he almost followed me to my parents for introduction. I have to confess first bcos I wasn't ready for marriage 🤣"
Pamela oppon stated" "She doesn't even know how to do it la she should come for consultation oooo 😂😂😂😂😂😂😂"
Awuraba Daniella 🤍💕💋 said: "I can't betray my man in this manner he's too good to deserve this"
Bra💫Kissme👮‍♀️🚔🔥 enquired: "What if he ask for scan results 😂💔"