Nigerian music executive, Don Jazzy has once again demonstrated his remarkable generosity by donating a sum of N500,000 to cover the medical bills of a woman admitted at Igbobi Hospital in Lagos.
This heartwarming gesture came in response to an urgent plea for financial assistance made by the woman's daughter, Laura, on the popular microblogging platform, Twitter.
The distressing situation began when Laura took to Twitter to seek help, revealing that her mother was confined to Igbobi Hospital due to an outstanding medical bill of N400,000.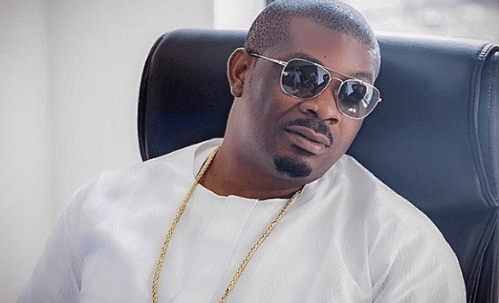 She shared a poignant photo of her ailing mother lying in her hospital bed and informed her followers that they were facing a daunting deadline of Monday to settle the financial obligation.
"We need to raise 400k before Monday so my mum can be discharged from Igbobi hospital plss help us," Laura wrote.
Don Jazzy, founder of Mavin Records, responded swiftly to this plea for assistance.
He reached out to Laura and requested her account details. In a generous act of kindness, he transferred the sum of N500,000 to her account, ensuring that the outstanding medical bill would not be a barrier to her mother's discharge
This significant contribution also goes beyond covering the medical expenses, offering support for other essential needs during this challenging time.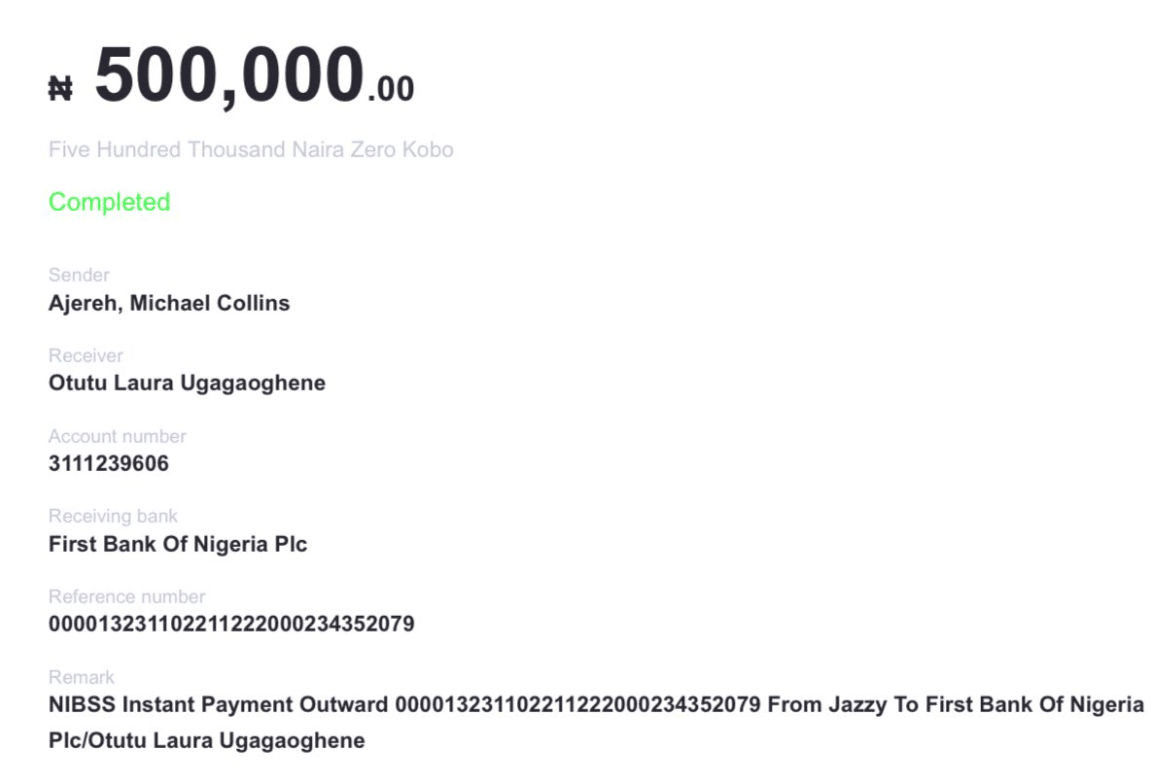 Don Jazzy took to his social media platforms to share a screenshot of the transaction, confirming the completion of the financial aid.
He informed Laura and his followers of the successful transfer.
Netizens Reactions…
@breedrepublik said; "God bless you for all you do for humanity 🙏🙏🙏 more appreciated."
@Onwukaemeh4 said; "Just like that?. Listen everyone this man has no Don jazzy foundation but he had donated more than 50 millions to humans he doesn't even know!!! This year alone!!!! This is the biggest cleanest tithe every human had ever paid on earth ✅ Thank you Mr Collins,"
@FridayOdehMatt1 said; May the good Lord bless you @DONJAZZY for reaching out to this family in time of their needs. May the Almighty replenish you in thousand folds. This is the humanity we should all preach to ourselves. I wish her quick recuperation.
@Chrisdaramola said; "This is sending shivers down my spine, wow! You are a gift to humanity. We are so grateful for your constant joy and kindness, both through your music and your charity work, Don Jazzy. May you soar higher and higher in the sky."
See below;